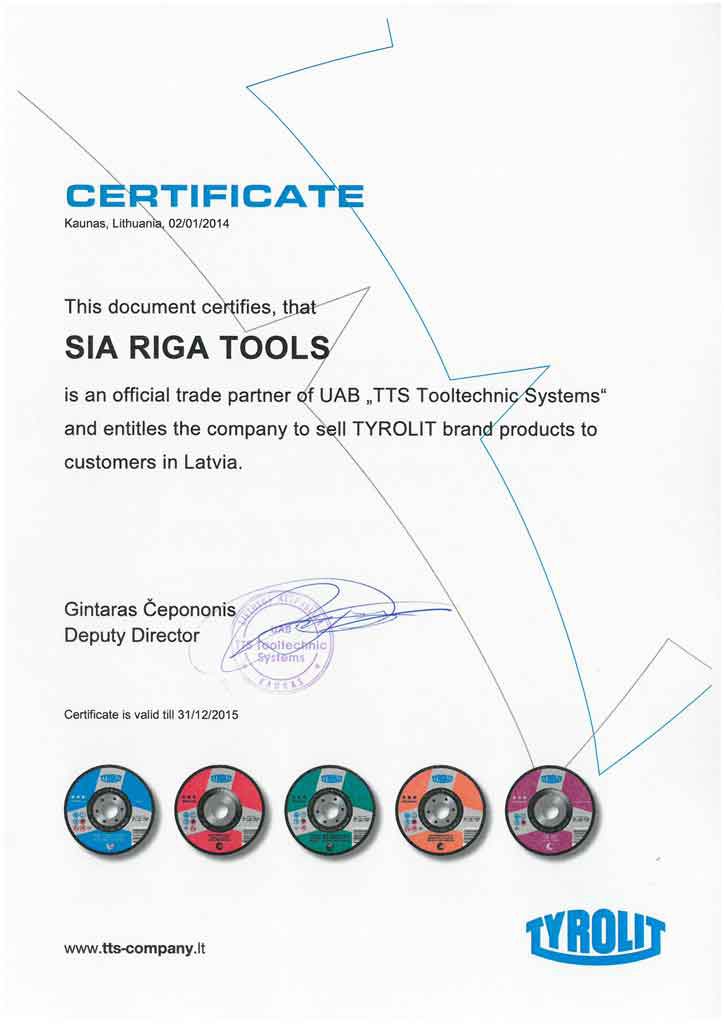 SIA "Riga Tools" is certified official representative of Tyrolit in Latvia.
We offer a wide range of Tyrolit products for metalworking, machinery, shipbuilding, road construction, construction and other industries.
Our products have been chosen by one of the leading Latvian companies in their field.
Good service and individual approach to each customer!
We will help you choose the right solution and deliver the goods to your company!